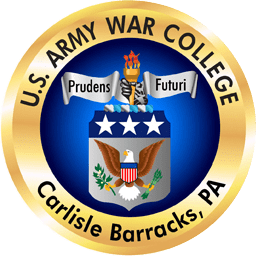 "Thank you for your fantastic help with the recent water emergency. Because of your timely assistance, we were able to comply with the requirements that our emergency dictated."
Bethany Flynn, Contract Specialist
 MICC Carlisle Barracks
---
"We would like to take this opportunity to thank you for your excellent service for the past 21 years and look forward

to working with you again next year."
Rodney Yentzer
Doublin Gap Motocross Park, Inc., Carlisle, PA
---

"I know I've said this before, but I do want you to know how much we appreciate your services. It's extremely important and reassuring to know that we are partnered with a first-class, reliable company that takes as much pride in what they do as we do with ours. Once I know you're here for another year, any concerns in that area go away. Thanks again for your great attitude and work."
Diane R. Vaughn, Director, Customer Relations
Carlisle Events, Carlisle, PA
---

Thank you very much for your continued support of our event, FCPD Shootout. We appreciate your generosity over the last 4 years to make our event a success and be able to give a donation back to the COPS charity.
Franklin County Adult Probation
Franklin County, PA
---
Thank you so much for your patience and kindness in the repayment of this bill. I suffered a bout with Lyme Disease in December and was at a difficult point financially. I appreciate your high level of customer service and professionalism you always extend to me whenever I have called on you for service.
Local Residential Customer
Amberson, PA
---
"Just wanted to let you know that we were very satisfied with the portable bathrooms that were delivered this past weekend for my daughter's wedding. They were delivered and picked up as promised, very clean, functional, and most all cool, which was great because it was so hot. in the past we have rented spot-a-pots for our events – never again! This is definitely the way to go and we will highly recommend you! Many, many people complimented your service."
Amy, Residential Customer