Let our septic system specialists work with you to install the optimal septic system for your home or business or to repair a current system.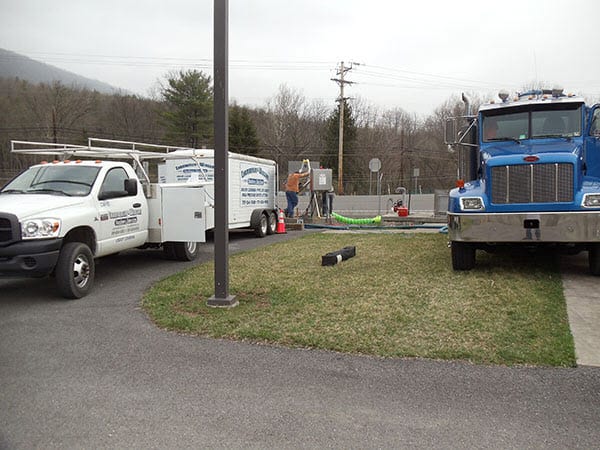 Whether you need assistance with installation permits or testing and excavating services, Chamberlin & Wingert is your one-stop service provider for all of your needs in septic tanks and repairs. We are fully experienced in installing all types of septic systems, including:
Standard in-ground gravity systems
Drip irrigation systems
Grease traps
Pressure dosed systems
Subsurface sand systems
Peat moss filters
At-Grade mounds
Stream discharge systems
Aerobic systems
Holding tanks
Elevated sand mound systems
Infiltrator systems
Septic Repairs and Replacements
Have you noticed slow or backed up drains or possibly a foul odor? If so, your sewer or septic line may need repaired or replaced. With something this important to your home or business, you want to make sure the job is done by experts. At Chamberlin & Wingert, we are septic tank professionals who service, repair, pump and replace septic tanks and associated drain fields. And with full excavation capabilities, we are capable of handling any size repair or replacement job. We are also diligent about using strong, durable piping for your repairs so that further damage does not occur. If your tank needs to be replaced, we ensure the new one being installed meets all current state code specifications. You can count on our work to be done efficiently the first time around. Give us a call today so we can get your septic system installed or back to working order.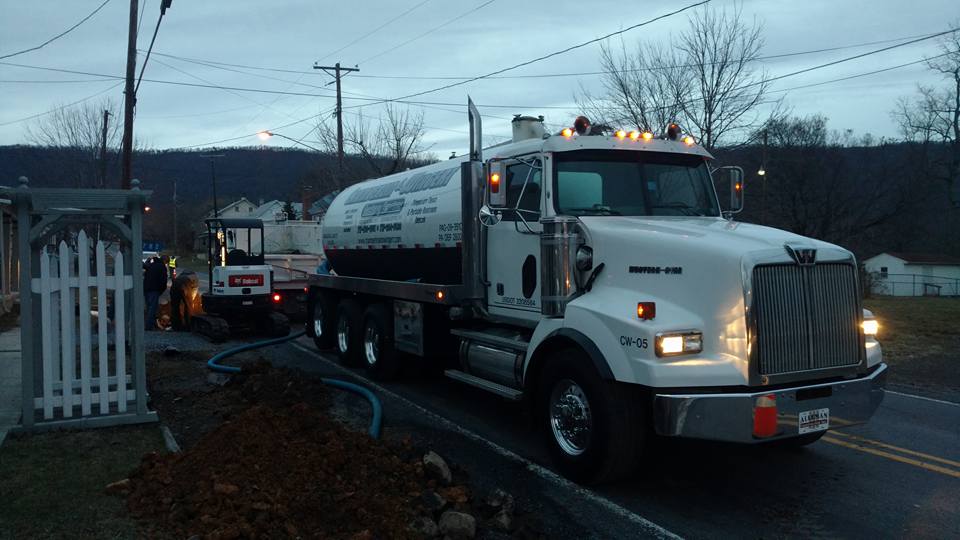 Tip: You can avoid septic system problems with regular maintenance, including regularly pumping the tank and by not planting trees on the absorption field.
Interested in Learning More About Our Septic Services?
Areas served by city:
BLAIN,PA; BOILING SPRINGS,PA; CARLISLE,PA; DILLSBURG,PA; EAST WATERFORD,PA; ELLIOTTSBURG,PA; GRANTHAM,PA; HONEY GROVE,PA; ICKESBURG,PA; LANDISBURG,PA; LOYSVILLE,PA; MECHANICSBURG,PA; MOUNT HOLLY SPRINGS,PA; MOUNT UNION,PA; NEW BLOOMFIELD,PA; NEW GERMANTOWN,PA; NEW KINGSTOWN,PA; NEWTON HAMILTON,PA; PLAINFIELD,PA; PORT ROYAL,PA; SHERMANS DALE,PA; CHAMBERSBURG,PA; AMBERSON,PA; BLAIRS MILLS,PA; BLUE RIDGE SUMMIT,PA; BURNT CABINS,PA; CONCORD,PA; DOYLESBURG,PA; DRY RUN,PA; FANNETTSBURG,PA; FAYETTEVILLE,PA; FORT LITTLETON,PA; FORT LOUDON,PA; GREENCASTLE,PA; HUSTONTOWN,PA; LEMASTERS,PA; LURGAN,PA; MC CONNELLSBURG,PA; MARION,PA; MERCERSBURG,PA; MONT ALTO,PA; NEELYTON,PA; NEWBURG,PA; NEWVILLE,PA; ORBISONIA,PA; ORRSTOWN,PA; PLEASANT HALL,PA; QUINCY,PA; ROCKHILL FURNACE,PA; ROUZERVILLE,PA; ROXBURY,PA; SAINT THOMAS,PA; SALTILLO,PA; SCOTLAND,PA; SHADE GAP,PA; SHADY GROVE,PA; SHIPPENSBURG,PA; SHIRLEYSBURG,PA; SOUTH MOUNTAIN,PA; SPRING RUN,PA; STATE LINE,PA; THREE SPRINGS,PA; UPPERSTRASBURG,PA; WALNUT BOTTOM,PA; WAYNESBORO,PA; WILLOW HILL,PA; ZULLINGER,PA; ABBOTTSTOWN,PA; ARENDTSVILLE,PA; ASPERS,PA; BENDERSVILLE,PA; BIGLERVILLE,PA; CASHTOWN,PA; EAST BERLIN,PA; FAIRFIELD,PA; FRANKLINTOWN,PA; GARDNERS,PA; GETTYSBURG,PA; IDAVILLE,PA; LITTLESTOWN,PA; MC KNIGHTSTOWN,PA; NEW OXFORD,PA; ORRTANNA,PA; WELLSVILLE,PA; YORK SPRINGS,PA; PEACH GLEN,PA; CASCADE,PA; CAVETOWN,MD; CHEWSVILLE,MD; EMMITSBURG,MD; HAGERSTOWN,MD; MAUGANSVILLE,MD; SABILLASVILLE,MD; SMITHSBURG,MD
Areas served by zip code:
17006, 17007, 17013, 17015, 17019, 17021, 17024, 17027, 17035, 17037, 17040, 17047, 17050, 17055, 17065, 17066, 17068, 17071, 17072, 17075, 17081, 17082, 17090, 17201, 17202, 17210, 17213, 17214, 17215, 17217, 17219, 17220, 17221, 17222, 17223, 17224, 17225, 17229, 17231, 17232, 17233, 17235, 17236, 17237, 17239, 17240, 17241, 17243, 17244, 17246, 17247, 17249, 17250, 17251, 17252, 17253, 17254, 17255, 17256, 17257, 17260, 17261, 17262, 17263, 17264, 17265, 17266, 17268, 17271, 17272, 17301, 17303, 17304, 17306, 17307, 17310, 17316, 17320, 17323, 17324, 17325, 17337, 17340, 17343, 17350, 17353, 17365, 17372, 17375, 21719, 21720, 21721, 21727, 21742, 21767, 21780, 21783