Chamberlin & Wingert Government Capabilities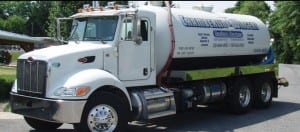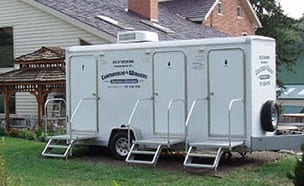 Hours of Operation: 
We have a live operator Monday – Friday from 7 AM – 3 PM. Answering Service is available 24/7, including most holidays. Please feel free to contact us!
We have 30 years of experience serving the Federal and State Government as well as commercial and residential customers!
 Proudly serving Letterkenny Army Depot (LEAD) and the Gettysburg National Park!
Located in Shippensburg PA and Chambersburg PA. Servicing Central PA and surrounding areas. Restroom Trailer services are available nationwide.
Active Registration in SAM.gov
DUNS: 010635295
CAGE: 1YNA3
Small Business under NAICS:
562991 Septic Tank and Related Services
237110 Water and Sewer Line and Related Structures Construction
562119 Other Waste Collection
562219 Other Nonhazardous Waste Treatment and Disposal
562998 All Other Miscellaneous Waste Management Services
238910 Site Preparation Contractors
531120 Leasing of Nonresidential Buildings (except mini-warehouses) to the Federal Government by owners
Chamberlin & Wingert Sanitary Services has earned its reputation as a reliable, professional company able to respond to customer's needs in a timely and effective manner.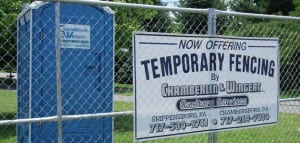 Contact Randy Chamberlin today!
(717) 530-9741 or randallchamberlin@comcast.net
Chamberlin & Wingert Sanitary Services, 535 Lurgan Ave. Shippensburg, PA 17257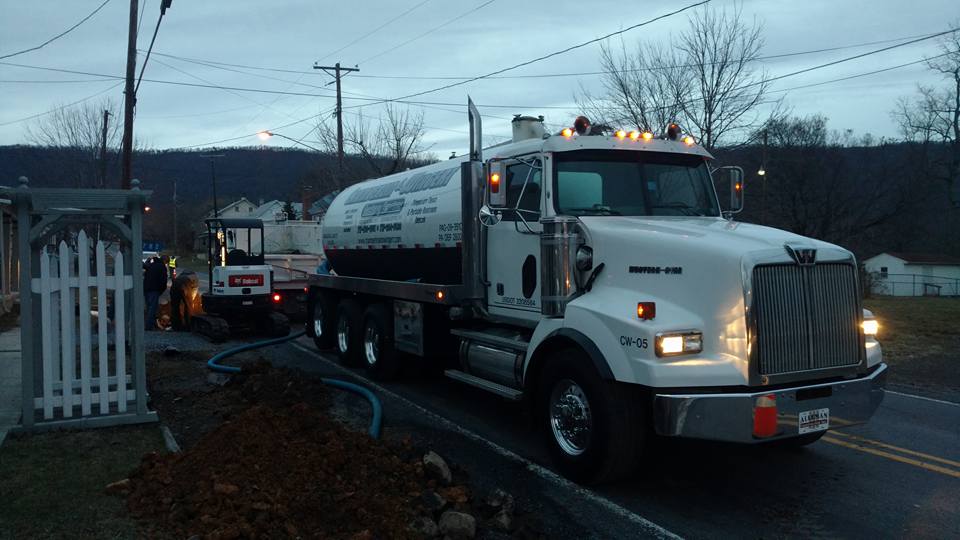 Interested in Learning More About Our Services?
Area served by cities:
CONFLUENCE,PA; MELCROFT,PA; URSINA,PA; SOMERSET,PA; HIDDEN VALLEY,PA; ACOSTA,PA; ALUM BANK,PA; BEDFORD,PA; BERLIN,PA; BOSWELL,PA; BOYNTON,PA; BREEZEWOOD,PA; BUFFALO MILLS,PA; CLEARVILLE,PA; CRYSTAL SPRING,PA; EVERETT,PA; FAIRHOPE,PA; FISHERTOWN,PA; FORT HILL,PA; FRIEDENS,PA; GARRETT,PA; GRAY,PA; HYNDMAN,PA; JENNERS,PA; JENNERSTOWN,PA; KANTNER,PA; LISTIE,PA; MANNS CHOICE,PA; MARKLETON,PA; MEYERSDALE,PA; NEW BALTIMORE,PA; NEW PARIS,PA; QUECREEK,PA; ROCKWOOD,PA; SALISBURY,PA; SCHELLSBURG,PA; SHANKSVILLE,PA; SIPESVILLE,PA; SPRINGS,PA; STOYSTOWN,PA; WELLERSBURG,PA; WEST SALISBURY,PA; BRADENVILLE,PA; CHAMPION,PA; DERRY,PA; DONEGAL,PA; JONES MILLS,PA; LAUGHLINTOWN,PA; LIGONIER,PA; LOYALHANNA,PA; NEW DERRY,PA; RECTOR,PA; STAHLSTOWN,PA; INDIANA,PA; ALVERDA,PA; ARCADIA,PA; AULTMAN,PA; NORTHERN CAMBRIA,PA; BIG RUN,PA; BLACK LICK,PA; BLAIRSVILLE,PA; BRUSH VALLEY,PA; BURNSIDE,PA; CARROLLTOWN,PA; CHAMBERSVILLE,PA; CHERRY TREE,PA; CLYMER,PA; COMMODORE,PA; CORAL,PA; DIXONVILLE,PA; ELMORA,PA; EMEIGH,PA; ERNEST,PA; GIPSY,PA; GLEN CAMPBELL,PA; HEILWOOD,PA; HILLSDALE,PA; HOME,PA; HOMER CITY,PA; JOSEPHINE,PA; LA JOSE,PA; LUCERNEMINES,PA; MAHAFFEY,PA; MARION CENTER,PA; MARSTELLER,PA; MENTCLE,PA; NICKTOWN,PA; PENN RUN,PA; ROCHESTER MILLS,PA; ROSSITER,PA; SAINT BENEDICT,PA; SPANGLER,PA; STARFORD,PA; TORRANCE,PA; DU BOIS,PA; BENEZETT,PA; DRIFTWOOD,PA; FORCE,PA; LUTHERSBURG,PA; PENFIELD,PA; ROCKTON,PA; SINNAMAHONING,PA; STUMP CREEK,PA; SYKESVILLE,PA; TROUTVILLE,PA; WEEDVILLE,PA; JOHNSTOWN,PA; ARMAGH,PA; BEAVERDALE,PA; BELSANO,PA; BOLIVAR,PA; CAIRNBROOK,PA; CASSANDRA,PA; CENTRAL CITY,PA; COLVER,PA; DAVIDSVILLE,PA; DILLTOWN,PA; DUNLO,PA; EBENSBURG,PA; ELTON,PA; HOLLSOPPLE,PA; HOOVERSVILLE,PA; JEROME,PA; LILLY,PA; LORETTO,PA; MINERAL POINT,PA; NANTY GLO,PA; NEW FLORENCE,PA; PARKHILL,PA; PORTAGE,PA; REVLOC,PA; ROBINSON,PA; SAINT MICHAEL,PA; SALIX,PA; SEANOR,PA; SEWARD,PA; SIDMAN,PA; SOUTH FORK,PA; STRONGSTOWN,PA; SUMMERHILL,PA; TIRE HILL,PA; TWIN ROCKS,PA; VINTONDALE,PA; WILMORE,PA; WINDBER,PA; ALTOONA,PA; ALEXANDRIA,PA; ASHVILLE,PA; BECCARIA,PA; BELLWOOD,PA; BLANDBURG,PA; BRISBIN,PA; BROAD TOP,PA; CALVIN,PA; CASSVILLE,PA; CHEST SPRINGS,PA; CLAYSBURG,PA; COALPORT,PA; COUPON,PA; CRESSON,PA; CURRYVILLE,PA; DEFIANCE,PA; DUDLEY,PA; DUNCANSVILLE,PA; DYSART,PA; EAST FREEDOM,PA; ENTRIKEN,PA; FALLENTIMBER,PA; FLINTON,PA; GALLITZIN,PA; GLASGOW,PA; GLEN HOPE,PA; HASTINGS,PA; HESSTON,PA; HOLLIDAYSBURG,PA; HOPEWELL,PA; HOUTZDALE,PA; HUNTINGDON,PA; IMLER,PA; IRVONA,PA; JAMES CREEK,PA; LOYSBURG,PA; MC CONNELLSTOWN,PA; MADERA,PA; MARTINSBURG,WV; MORANN,PA; NEW ENTERPRISE,PA; NEWRY,PA; OSCEOLA MILLS,PA; OSTERBURG,PA; PATTON,PA; PETERSBURG,PA; QUEEN,PA; RAMEY,PA; RIDDLESBURG,PA; ROARING SPRING,PA; ROBERTSDALE,PA; SAINT BONIFACE,PA; SANDY RIDGE,PA; SAXTON,PA; SIX MILE RUN,PA; SMITHMILL,PA; SMOKERUN,PA; SPROUL,PA; SPRUCE CREEK,PA; TIPTON,PA; TODD,PA; TYRONE,PA; WATERFALL,PA; WELLS TANNERY,PA; WESTOVER,PA; WILLIAMSBURG,PA; WOOD,PA; WOODBURY,PA; STATE COLLEGE,PA; UNIVERSITY PARK,PA; AARONSBURG,PA; ALLPORT,PA; BEECH CREEK,PA; BELLEFONTE,PA; BIGLER,PA; BLANCHARD,PA; BOALSBURG,PA; CENTRE HALL,PA; CLARENCE,PA; CLEARFIELD,PA; COBURN,PA; CURWENSVILLE,PA; DRIFTING,PA; FLEMING,PA; FRENCHVILLE,PA; GLEN RICHEY,PA; GRAMPIAN,PA; GRASSFLAT,PA; HAWK RUN,PA; HOWARD,PA; HYDE,PA; JULIAN,PA; KARTHAUS,PA; KYLERTOWN,PA; LAMAR,PA; LANSE,PA; LECONTES MILLS,PA; LEMONT,PA; MADISONBURG,PA; MILESBURG,PA; MILLHEIM,PA; MINERAL SPRINGS,PA; MINGOVILLE,PA; MORRISDALE,PA; MOSHANNON,PA; MUNSON,PA; NEW MILLPORT,PA; OLANTA,PA; ORVISTON,PA; PENNSYLVANIA FURNACE,PA; PHILIPSBURG,PA; PINE GROVE MILLS,PA; PORT MATILDA,PA; POTTERSDALE,PA; REBERSBURG,PA; SHAWVILLE,PA; SNOW SHOE,PA; SPRING MILLS,PA; WALLACETON,PA; WARRIORS MARK,PA; WEST DECATUR,PA; WINBURNE,PA; WOODLAND,PA; WOODWARD,PA; CAMP HILL,PA; ALLENSVILLE,PA; ANNVILLE,PA; BELLEVILLE,PA; BERRYSBURG,PA; BLAIN,PA; BOILING SPRINGS,PA; BURNHAM,PA; CAMPBELLTOWN,PA; CARLISLE,PA; COCOLAMUS,PA; CORNWALL,PA; DALMATIA,PA; DAUPHIN,PA; DILLSBURG,PA; DUNCANNON,PA; EAST WATERFORD,PA; ELIZABETHTOWN,PA; ELIZABETHVILLE,PA; ELLIOTTSBURG,PA; ENOLA,PA; FREDERICKSBURG,PA; GRANTHAM,PA; GRANTVILLE,PA; GRANVILLE,PA; GRATZ,PA; HALIFAX,PA; HERSHEY,PA; HIGHSPIRE,PA; HONEY GROVE,PA; HUMMELSTOWN,PA; ICKESBURG,PA; JONESTOWN,PA; KLEINFELTERSVILLE,PA; LANDISBURG,PA; LAWN,PA; LEBANON,PA; LEMOYNE,PA; LEWISTOWN,PA; LIVERPOOL,PA; LOYSVILLE,PA; LYKENS,PA; MC ALISTERVILLE,PA; MECHANICSBURG,PA; MC VEYTOWN,PA; MAPLETON DEPOT,PA; MARYSVILLE,PA; MATTAWANA,PA; MEXICO,PA; MIDDLETOWN,PA; MIFFLIN,PA; MIFFLINTOWN,PA; MILL CREEK,PA; MILLERSBURG,PA; MILLERSTOWN,PA; MILROY,PA; MOUNT GRETNA,PA; MOUNT HOLLY SPRINGS,PA; MOUNT UNION,PA; MYERSTOWN,PA; NEW BLOOMFIELD,PA; NEW BUFFALO,PA; NEW CUMBERLAND,PA; NEW GERMANTOWN,PA; NEW KINGSTOWN,PA; NEWMANSTOWN,PA; NEWPORT,PA; NEWTON HAMILTON,PA; OAKLAND MILLS,PA; ONO,PA; PALMYRA,PA; PILLOW,PA; PLAINFIELD,PA; PORT ROYAL,PA; QUENTIN,PA; REEDSVILLE,PA; REXMONT,PA; RICHFIELD,PA; RICHLAND,PA; SCHAEFFERSTOWN,PA; SHERMANS DALE,PA; SUMMERDALE,PA; THOMPSONTOWN,PA; WICONISCO,PA; WILLIAMSTOWN,PA; YEAGERTOWN,PA; HARRISBURG,PA; CHAMBERSBURG,PA; AMBERSON,PA; ARTEMAS,PA; BIG COVE TANNERY,PA; BLAIRS MILLS,PA; BLUE RIDGE SUMMIT,PA; BURNT CABINS,PA; CONCORD,PA; DOYLESBURG,PA; DRY RUN,PA; FANNETTSBURG,PA; FAYETTEVILLE,PA; FORT LITTLETON,PA; FORT LOUDON,PA; GREENCASTLE,PA; HARRISONVILLE,PA; HUSTONTOWN,PA; LEMASTERS,PA; LURGAN,PA; MC CONNELLSBURG,PA; MARION,PA; MERCERSBURG,PA; MONT ALTO,PA; NEEDMORE,PA; NEELYTON,PA; NEWBURG,PA; NEWVILLE,PA; ORBISONIA,PA; ORRSTOWN,PA; PLEASANT HALL,PA; QUINCY,PA; ROCKHILL FURNACE,PA; ROUZERVILLE,PA; ROXBURY,PA; SAINT THOMAS,PA; SALTILLO,PA; SCOTLAND,PA; SHADE GAP,PA; SHADY GROVE,PA; SHIPPENSBURG,PA; SHIRLEYSBURG,PA; SOUTH MOUNTAIN,PA; SPRING RUN,PA; STATE LINE,PA; THREE SPRINGS,PA; UPPERSTRASBURG,PA; WALNUT BOTTOM,PA; WARFORDSBURG,PA; WAYNESBORO,PA; WILLOW HILL,PA; ZULLINGER,PA; ABBOTTSTOWN,PA; AIRVILLE,PA; ARENDTSVILLE,PA; ASPERS,PA; BENDERSVILLE,PA; BIGLERVILLE,PA; BROGUE,PA; CASHTOWN,PA; CODORUS,PA; CRALEY,PA; DALLASTOWN,PA; DELTA,PA; DOVER,PA; EAST BERLIN,PA; EAST PROSPECT,PA; EMIGSVILLE,PA; ETTERS,PA; FAIRFIELD,PA; FAWN GROVE,PA; FELTON,PA; FRANKLINTOWN,PA; GARDNERS,PA; GETTYSBURG,PA; GLEN ROCK,PA; GLENVILLE,PA; HANOVER,PA; IDAVILLE,PA; LEWISBERRY,PA; LITTLESTOWN,PA; LOGANVILLE,PA; MC KNIGHTSTOWN,PA; MC SHERRYSTOWN,PA; MANCHESTER,PA; MOUNT WOLF,PA; NEW FREEDOM,PA; NEW OXFORD,PA; NEW PARK,PA; ORRTANNA,PA; PORTERS SIDELING,PA; RAILROAD,PA; RED LION,PA; ROSSVILLE,PA; SEVEN VALLEYS,PA; SHREWSBURY,PA; SPRING GROVE,PA; STEWARTSTOWN,PA; THOMASVILLE,PA; WELLSVILLE,PA; WINDSOR,PA; WRIGHTSVILLE,PA; YORK HAVEN,PA; YORK NEW SALEM,PA; YORK SPRINGS,PA; PEACH GLEN,PA; YORK,PA; AKRON,PA; BAINBRIDGE,PA; BART,PA; BAUSMAN,PA; BIRD IN HAND,PA; BLUE BALL,PA; BOWMANSVILLE,PA; BROWNSTOWN,PA; CHRISTIANA,PA; COLUMBIA,PA; CONESTOGA,PA; DENVER,PA; DRUMORE,PA; EAST EARL,PA; EAST PETERSBURG,PA; ELM,PA; EPHRATA,PA; GAP,PA; GOODVILLE,PA; GORDONVILLE,PA; HOLTWOOD,PA; HOPELAND,PA; INTERCOURSE,PA; KINZERS,PA; KIRKWOOD,PA; LAMPETER,PA; LANDISVILLE,PA; LEOLA,PA; LITITZ,PA; MANHEIM,PA; MARIETTA,PA; MARTINDALE,PA; MAYTOWN,PA; MILLERSVILLE,PA; MOUNT JOY,PA; MOUNTVILLE,PA; NARVON,PA; NEW HOLLAND,PA; NEW PROVIDENCE,PA; PARADISE,PA; PEACH BOTTOM,PA; PENRYN,PA; PEQUEA,PA; QUARRYVILLE,PA; REAMSTOWN,PA; REFTON,PA; REINHOLDS,PA; RHEEMS,PA; RONKS,PA; LANCASTER,PA; SILVER SPRING,PA; SMOKETOWN,PA; STEVENS,PA; STRASBURG,PA; TALMAGE,PA; TERRE HILL,PA; WASHINGTON BORO,PA; WEST WILLOW,PA; WILLOW STREET,PA; WITMER,PA; WILLIAMSPORT,PA; ANTES FORT,PA; AVIS,PA; CAMMAL,PA; CASTANEA,PA; CEDAR RUN,PA; COGAN STATION,PA; CROSS FORK,PA; DEWART,PA; HUGHESVILLE,PA; JERSEY MILLS,PA; JERSEY SHORE,PA; LAIRDSVILLE,PA; LINDEN,PA; LOCK HAVEN,PA; LOGANTON,PA; MC ELHATTAN,PA; MC EWENSVILLE,PA; MACKEYVILLE,PA; MILL HALL,PA; MONTGOMERY,PA; MONTOURSVILLE,PA; MUNCY,PA; NORTH BEND,PA; PICTURE ROCKS,PA; RENOVO,PA; SLATE RUN,PA; TROUT RUN,PA; TURBOTVILLE,PA; UNITYVILLE,PA; WATERVILLE,PA; WATSONTOWN,PA; WESTPORT,PA; WOOLRICH,PA; SUNBURY,PA; ALLENWOOD,PA; BEAVER SPRINGS,PA; BEAVERTOWN,PA; BLOOMSBURG,PA; CATAWISSA,PA; DANVILLE,PA; DORNSIFE,PA; ELYSBURG,PA; FREEBURG,PA; HARTLETON,PA; HERNDON,PA; HUMMELS WHARF,PA; MARION HEIGHTS,PA; KREAMER,PA; KULPMONT,PA; LAURELTON,PA; LECK KILL,PA; LEWISBURG,PA; LOCUST GAP,PA; MC CLURE,PA; MIDDLEBURG,PA; MIFFLINBURG,PA; MILLMONT,PA; MILLVILLE,PA; MILTON,PA; MONTANDON,PA; MOUNT CARMEL,PA; MOUNT PLEASANT MILLS,PA; NEW BERLIN,PA; NEW COLUMBIA,PA; NORTHUMBERLAND,PA; NUMIDIA,PA; ORANGEVILLE,PA; PAXINOS,PA; PAXTONVILLE,PA; PENNS CREEK,PA; PORT TREVORTON,PA; POTTS GROVE,PA; COAL TOWNSHIP,PA; REBUCK,PA; RIVERSIDE,PA; SELINSGROVE,PA; SHAMOKIN,PA; SHAMOKIN DAM,PA; SNYDERTOWN,PA; STILLWATER,PA; SWENGEL,PA; TREVORTON,PA; TROXELVILLE,PA; VICKSBURG,PA; WASHINGTONVILLE,PA; WEIKERT,PA; WEST MILTON,PA; WHITE DEER,PA; WILBURTON,PA; WINFIELD,PA; POTTSVILLE,PA; ARISTES,PA; ASHLAND,PA; AUBURN,PA; BRANCHDALE,PA; BROCKTON,PA; CRESSONA,PA; CUMBOLA,PA; FRACKVILLE,PA; FRIEDENSBURG,PA; GILBERTON,PA; GIRARDVILLE,PA; GORDON,PA; HEGINS,PA; KLINGERSTOWN,PA; LAVELLE,PA; LLEWELLYN,PA; LOCUSTDALE,PA; LOST CREEK,PA; MAHANOY CITY,PA; MAHANOY PLANE,PA; MAR LIN,PA; MARY D,PA; MIDDLEPORT,PA; MINERSVILLE,PA; MUIR,PA; NEW PHILADELPHIA,PA; NEW RINGGOLD,PA; ORWIGSBURG,PA; PINE GROVE,PA; PITMAN,PA; PORT CARBON,PA; RAVINE,PA; RINGTOWN,PA; SACRAMENTO,PA; SAINT CLAIR,PA; SCHUYLKILL HAVEN,PA; SELTZER,PA; SHENANDOAH,PA; SPRING GLEN,PA; SUMMIT STATION,PA; TOWER CITY,PA; TREMONT,PA; TUSCARORA,PA; VALLEY VIEW,PA; ZION GROVE,PA; HAZLETON,PA; BARNESVILLE,PA; COALDALE,PA; CONYNGHAM,PA; DELANO,PA; KELAYRES,PA; MCADOO,PA; NUREMBERG,PA; ONEIDA,PA; QUAKAKE,PA; ROCK GLEN,PA; SHEPPTON,PA; SUGARLOAF,PA; SYBERTSVILLE,PA; TAMAQUA,PA; WESTON,PA; BEACH HAVEN,PA; BERWICK,PA; MIFFLINVILLE,PA; NESCOPECK,PA; ATGLEN,PA; AVONDALE,PA; BRANDAMORE,PA; CHATHAM,PA; COATESVILLE,PA; COCHRANVILLE,PA; DOWNINGTOWN,PA; EXTON,PA; GLENMOORE,PA; HONEY BROOK,PA; KELTON,PA; KEMBLESVILLE,PA; KENNETT SQUARE,PA; LANDENBERG,PA; LEWISVILLE,PA; LINCOLN UNIVERSITY,PA; LIONVILLE,PA; LYNDELL,PA; MENDENHALL,PA; MODENA,PA; NEW LONDON,PA; NOTTINGHAM,PA; OXFORD,PA; PARKESBURG,PA; POCOPSON,PA; POMEROY,PA; SADSBURYVILLE,PA; SUPLEE,PA; THORNDALE,PA; TOUGHKENAMON,PA; UNIONVILLE,PA; WAGONTOWN,PA; WEST CHESTER,PA; WEST GROVE,PA; BIRCHRUNVILLE,PA; CHESTER SPRINGS,PA; POTTSTOWN,PA; SAINT PETERS,PA; UWCHLAND,PA; ADAMSTOWN,PA; BERNVILLE,PA; BETHEL,PA; BIRDSBORO,PA; BLANDON,PA; BOWERS,PA; BOYERTOWN,PA; CENTERPORT,PA; DOUGLASSVILLE,PA; EARLVILLE,PA; ELVERSON,PA; FLEETWOOD,PA; GEIGERTOWN,PA; HAMBURG,PA; KEMPTON,PA; KUTZTOWN,PA; LEESPORT,PA; LENHARTSVILLE,PA; LIMEKILN,PA; LYON STATION,PA; MERTZTOWN,PA; MOHNTON,PA; MOHRSVILLE,PA; MORGANTOWN,PA; MOUNT AETNA,PA; OLEY,PA; PINE FORGE,PA; PORT CLINTON,PA; REHRERSBURG,PA; ROBESONIA,PA; SHARTLESVILLE,PA; SHOEMAKERSVILLE,PA; STRAUSSTOWN,PA; TEMPLE,PA; TOPTON,PA; VIRGINVILLE,PA; WERNERSVILLE,PA; WOMELSDORF,PA; READING,PA; BEAR,DE; NEWARK,DE; HOCKESSIN,DE; NEW CASTLE,DE; YORKLYN,DE; WILMINGTON, DE; WASHINGTON D.C.; DULLES,VA; ALDIE,VA; AMISSVILLE,VA; MANASSAS,VA; MARSHALL,VA; CATLETT,VA; CENTREVILLE,VA; CLIFTON,VA; ORLEAN,VA; PAEONIAN SPRINGS,VA; PARIS,VA; PHILOMONT,VA; PURCELLVILLE,VA; BLUEMONT,VA; BRISTOW,VA; BROAD RUN,VA; CALVERTON,VA; CASANOVA,VA; RECTORTOWN,VA; ROUND HILL,VA; CATHARPIN,VA; DELAPLANE,VA; ASHBURN,VA; CHANTILLY,VA; GAINESVILLE,VA; HAMILTON,VA; LINCOLN,VA; STERLING,VA; HAYMARKET,VA; LEESBURG,VA; LOVETTSVILLE,VA; NOKESVILLE,VA; UPPERVILLE,VA; WARRENTON,VA; RESTON,VA; WATERFORD,VA; THE PLAINS,VA; BRYANS ROAD,MD; CHELTENHAM,MD; SOUTHERN MD FACILITY,MD; ANNAPOLIS JUNCTION,MD; LANHAM,MD; BELTSVILLE,MD; LAUREL,MD; BLADENSBURG,MD; LOTHIAN,MD; MOUNT RAINIER,MD; BOWIE,MD; BRENTWOOD,MD; CAPITOL HEIGHTS,MD; CLINTON,MD; RIVERDALE,MD; COLLEGE PARK,MD; FORT WASHINGTON,MD; OXON HILL,MD; SUITLAND,MD; DISTRICT HEIGHTS,MD; TEMPLE HILLS,MD; FORT GEORGE G MEADE,MD; FULTON,MD; ANDREWS AIR FORCE BASE,MD; SAVAGE,MD; SHADY SIDE,MD; GALESVILLE,MD; GREENBELT,MD; GLENN DALE,MD; UPPER MARLBORO,MD; HARWOOD,MD; HIGHLAND,MD; WEST RIVER,MD; HYATTSVILLE,MD; JESSUP,MD; BETHESDA,MD; GLEN ECHO,MD; CHEVY CHASE,MD; CABIN JOHN,MD; OLNEY,MD; BROOKEVILLE,MD; POOLESVILLE,MD; BEALLSVILLE,MD; BOYDS,MD; DICKERSON,MD; ROCKVILLE,MD; POTOMAC,MD; DERWOOD,MD; SANDY SPRING,MD; ASHTON,MD; BRINKLOW,MD; BURTONSVILLE,MD; SPENCERVILLE,MD; CLARKSBURG,MD; DAMASCUS,MD; GERMANTOWN,MD; GAITHERSBURG,MD; WASHINGTON GROVE,MD; MONTGOMERY VILLAGE,MD; KENSINGTON,MD; GARRETT PARK,MD; SUBURB MARYLAND FAC,MD; TAKOMA PARK,MD; ABERDEEN,MD; ABERDEEN PROVING GROUND,MD; ABINGDON,MD; GUNPOWDER,MD; ARNOLD,MD; BALDWIN,MD; BEL AIR,MD; BELCAMP,MD; BENSON,MD; BORING,MD; BROOKLANDVILLE,MD; BUTLER,MD; CHASE,MD; CHURCHVILLE,MD; CLARKSVILLE,MD; COCKEYSVILLE,MD; HUNT VALLEY,MD; CROWNSVILLE,MD; DARLINGTON,MD; DAVIDSONVILLE,MD; DAYTON,MD; EDGEWATER,MD; EDGEWOOD,MD; ELLICOTT CITY,MD; FALLSTON,MD; FINKSBURG,MD; FOREST HILL,MD; FORK,MD; FORT HOWARD,MD; FREELAND,MD; GAMBRILLS,MD; GIBSON ISLAND,MD; GLEN ARM,MD; GLEN BURNIE,MD; GLYNDON,MD; HAMPSTEAD,MD; ELKRIDGE,MD; HARMANS,MD; HAVRE DE GRACE,MD; HYDES,MD; JARRETTSVILLE,MD; JOPPA,MD; KINGSVILLE,MD; LINEBORO,MD; LINTHICUM HEIGHTS,MD; LONG GREEN,MD; LUTHERVILLE TIMONIUM,MD; MARRIOTTSVILLE,MD; MARYLAND LINE,MD; MAYO,MD; MONKTON,MD; ODENTON,MD; CROFTON,MD; OWINGS MILLS,MD; PARKTON,MD; PASADENA,MD; PERRY HALL,MD; PERRYMAN,MD; PHOENIX,MD; PYLESVILLE,MD; RANDALLSTOWN,MD; REISTERSTOWN,MD; RIDERWOOD,MD; RIVA,MD; SEVERN,MD; SEVERNA PARK,MD; SIMPSONVILLE,MD; SPARKS GLENCOE,MD; STEVENSON,MD; STREET,MD; UPPERCO,MD; UPPER FALLS,MD; WESTMINSTER,MD; WHITEFORD,MD; WHITE HALL,MD; WHITE MARSH,MD; WOODSTOCK,MD; BALTIMORE,MD; TOWSON,MD; GWYNN OAK,MD; PIKESVILLE,MD; SPARROWS POINT,MD; MIDDLE RIVER,MD; ESSEX,MD; DUNDALK,MD; BROOKLYN,MD; CURTIS BAY,MD; HALETHORPE,MD; CATONSVILLE,MD; PARKVILLE,MD; ROSEDALE,MD; WINDSOR MILL,MD; ANNAPOLIS,MD; CUMBERLAND,MD; BARTON,MD; BITTINGER,MD; BLOOMINGTON,MD; CORRIGANVILLE,MD; ECKHART MINES,MD; ELLERSLIE,MD; FLINTSTONE,MD; FROSTBURG,MD; GRANTSVILLE,MD; LONACONING,MD; LUKE,MD; MIDLAND,MD; MIDLOTHIAN,MD; MOUNT SAVAGE,MD; OLDTOWN,MD; PINTO,MD; RAWLINGS,MD; SPRING GAP,MD; SWANTON,MD; WESTERNPORT,MD; BETTERTON,MD; CHESTERTOWN,MD; KENNEDYVILLE,MD; ROCK HALL,MD; STEVENSVILLE,MD; STILL POND,MD; WORTON,MD; FREDERICK,MD; BIG POOL,MD; BOONSBORO,MD; BRADDOCK HEIGHTS,MD; BROWNSVILLE,MD; BRUNSWICK,MD; BUCKEYSTOWN,MD; BURKITTSVILLE,MD; CASCADE,MD; CAVETOWN,MD; CHEWSVILLE,MD; CLEAR SPRING,MD; COOKSVILLE,MD; EMMITSBURG,MD; FAIRPLAY,MD; FUNKSTOWN,MD; GLENELG,MD; GLENWOOD,MD; HAGERSTOWN,MD; HANCOCK,MD; IJAMSVILLE,MD; JEFFERSON,MD; KEEDYSVILLE,MD; KEYMAR,MD; KNOXVILLE,MD; LADIESBURG,MD; LIBERTYTOWN,MD; LISBON,MD; LITTLE ORLEANS,MD; MAUGANSVILLE,MD; MONROVIA,MD; MOUNT AIRY,MD; MYERSVILLE,MD; NEW MARKET,MD; NEW MIDWAY,MD; NEW WINDSOR,MD; POINT OF ROCKS,MD; ROCKY RIDGE,MD; ROHRERSVILLE,MD; SABILLASVILLE,MD; SAINT JAMES,MD; SHARPSBURG,MD; SMITHSBURG,MD; TANEYTOWN,MD; THURMONT,MD; UNION BRIDGE,MD; WALKERSVILLE,MD; WEST FRIENDSHIP,MD; WOODBINE,MD; WOODSBORO,MD; NORTH EAST,MD; PERRY POINT,MD; PERRYVILLE,MD; PORT DEPOSIT,MD; RISING SUN,MD; WARWICK,MD; CECILTON,MD; CHARLESTOWN,MD; CHESAPEAKE CITY,MD; CHILDS,MD; COLORA,MD; CONOWINGO,MD; EARLEVILLE,MD; ELK MILLS,MD; ELKTON,MD; GEORGETOWN,MD; ANNANDALE,VA; BURKE,VA; DUNN LORING,VA; FAIRFAX,VA; FAIRFAX STATION,VA; FALLS CHURCH,VA; FORT BELVOIR,VA; GREAT FALLS,VA; GREENWAY,VA; LORTON,VA; MERRIFIELD,VA; MC LEAN,VA; WEST MCLEAN,VA; MOUNT VERNON,VA; NEWINGTON,VA; OAKTON,VA; OCCOQUAN,VA; SPRINGFIELD,VA; VIENNA,VA; WOODBRIDGE,VA; ARLINGTON,VA; FORT MYER,VA; WINCHESTER,VA; BENTONVILLE,VA; BERRYVILLE,VA; BOYCE,VA; BRUCETOWN,VA; CHESTER GAP,VA; CLEAR BROOK,VA; CROSS JUNCTION,VA; FISHERS HILL,VA; FLINT HILL,VA; FRONT ROYAL,VA; GORE,VA; HUME,VA; HUNTLY,VA; MARKHAM,VA; MAURERTOWN,VA; MILLWOOD,VA; FORT VALLEY,VA; STAR TANNERY,VA; STEPHENS CITY,VA; STEPHENSON,VA; TOMS BROOK,VA; WHITE POST,VA; BAKERTON,WV; BERKELEY SPRINGS,WV; BUNKER HILL,WV; CHARLES TOWN,WV; FALLING WATERS,WV; GERRARDSTOWN,WV; GLENGARY,WV; GREAT CACAPON,WV; HALLTOWN,WV; HARPERS FERRY,WV; HEDGESVILLE,WV; INWOOD,WV; KEARNEYSVILLE,WV; LEVELS,WV; PAW PAW,WV; POINTS,WV; RANSON,WV; RIDGEWAY,WV; RIPPON,WV; SHENANDOAH JUNCTION,WV; SHEPHERDSTOWN,WV; SLANESVILLE,WV; SUMMIT POINT,WV; AUGUSTA,WV; BURLINGTON,WV; CAPON BRIDGE,WV; DELRAY,WV; FORT ASHBY,WV; GREEN SPRING,WV; KEYSER,WV; NEW CREEK,WV; PIEDMONT,WV; RIDGELEY,WV; RIO,WV; ROMNEY,WV; SHANKS,WV; WILEY FORD,WV; BAKER,WV; HIGH VIEW,WV; BLOOMERY,WV; CAPON SPRINGS,WV; OLD FIELDS,WV; WARDENSVILLE,WV; PURGITSVILLE,WV; YELLOW SPRING,WV
Area served by zip code:
15424, 15462, 15485, 15501, 15502, 15510, 15520, 15521, 15522, 15530, 15531, 15532, 15533, 15534, 15535, 15536, 15537, 15538, 15539, 15540, 15541, 15542, 15544, 15545, 15546, 15547, 15548, 15549, 15550, 15551, 15552, 15553, 15554, 15555, 15557, 15558, 15559, 15560, 15561, 15562, 15563, 15564, 15565, 15620, 15622, 15627, 15628, 15646, 15655, 15658, 15661, 15671, 15677, 15687, 15701, 15705, 15710, 15712, 15713, 15714, 15715, 15716, 15717, 15720, 15721, 15722, 15723, 15724, 15728, 15729, 15731, 15734, 15737, 15738, 15739, 15741, 15742, 15745, 15746, 15747, 15748, 15750, 15753, 15754, 15757, 15759, 15760, 15761, 15762, 15765, 15771, 15772, 15773, 15775, 15777, 15779, 15801, 15821, 15832, 15841, 15848, 15849, 15856, 15861, 15863, 15865, 15866, 15868, 15901, 15902, 15904, 15905, 15906, 15907, 15909, 15915, 15920, 15921, 15922, 15923, 15924, 15925, 15926, 15927, 15928, 15929, 15930, 15931, 15934, 15935, 15936, 15937, 15938, 15940, 15942, 15943, 15944, 15945, 15946, 15948, 15949, 15951, 15952, 15953, 15954, 15955, 15956, 15957, 15958, 15959, 15960, 15961, 15962, 15963, 16601, 16602, 16603, 16611, 16613, 16616, 16617, 16619, 16620, 16621, 16622, 16623, 16624, 16625, 16627, 16629, 16630, 16631, 16633, 16634, 16635, 16636, 16637, 16638, 16639, 16640, 16641, 16644, 16645, 16646, 16647, 16648, 16650, 16651, 16652, 16654, 16655, 16656, 16657, 16659, 16660, 16661, 16662, 16663, 16664, 16665, 16666, 16667, 16668, 16669, 16670, 16671, 16672, 16673, 16674, 16675, 16677, 16678, 16679, 16680, 16681, 16682, 16683, 16684, 16685, 16686, 16689, 16691, 16692, 16693, 16694, 16695, 16698, 16699, 16801, 16802, 16803, 16804, 16805, 16820, 16821, 16822, 16823, 16825, 16826, 16827, 16828, 16829, 16830, 16832, 16833, 16834, 16835, 16836, 16837, 16838, 16839, 16840, 16841, 16843, 16844, 16845, 16847, 16848, 16849, 16850, 16851, 16852, 16853, 16854, 16855, 16856, 16858, 16859, 16860, 16861, 16863, 16864, 16865, 16866, 16868, 16870, 16871, 16872, 16873, 16874, 16875, 16876, 16877, 16878, 16879, 16881, 16882, 17001, 17002, 17003, 17004, 17005, 17006, 17007, 17009, 17010, 17011, 17012, 17013, 17014, 17015, 17016, 17017, 17018, 17019, 17020, 17021, 17022, 17023, 17024, 17025, 17026, 17027, 17028, 17029, 17030, 17032, 17033, 17034, 17035, 17036, 17037, 17038, 17039, 17040, 17041, 17042, 17043, 17044, 17045, 17046, 17047, 17048, 17049, 17050, 17051, 17052, 17053, 17054, 17055, 17056, 17057, 17058, 17059, 17060, 17061, 17062, 17063, 17064, 17065, 17066, 17067, 17068, 17069, 17070, 17071, 17072, 17073, 17074, 17075, 17076, 17077, 17078, 17080, 17081, 17082, 17083, 17084, 17085, 17086, 17087, 17088, 17089, 17090, 17093, 17094, 17097, 17098, 17099, 17101, 17102, 17103, 17104, 17105, 17106, 17107, 17108, 17109, 17110, 17111, 17112, 17113, 17120, 17121, 17122, 17123, 17124, 17125, 17126, 17127, 17128, 17129, 17130, 17140, 17177, 17201, 17202, 17210, 17211, 17212, 17213, 17214, 17215, 17217, 17219, 17220, 17221, 17222, 17223, 17224, 17225, 17228, 17229, 17231, 17232, 17233, 17235, 17236, 17237, 17238, 17239, 17240, 17241, 17243, 17244, 17246, 17247, 17249, 17250, 17251, 17252, 17253, 17254, 17255, 17256, 17257, 17260, 17261, 17262, 17263, 17264, 17265, 17266, 17267, 17268, 17271, 17272, 17301, 17302, 17303, 17304, 17306, 17307, 17309, 17310, 17311, 17312, 17313, 17314, 17315, 17316, 17317, 17318, 17319, 17320, 17321, 17322, 17323, 17324, 17325, 17327, 17329, 17331, 17332, 17333, 17334, 17337, 17339, 17340, 17342, 17343, 17344, 17345, 17347, 17349, 17350, 17352, 17353, 17354, 17355, 17356, 17358, 17360, 17361, 17362, 17363, 17364, 17365, 17366, 17368, 17370, 17371, 17372, 17375, 17401, 17402, 17403, 17404, 17405, 17406, 17407, 17408, 17501, 17502, 17503, 17504, 17505, 17506, 17507, 17508, 17509, 17512, 17516, 17517, 17518, 17519, 17520, 17521, 17522, 17527, 17528, 17529, 17532, 17533, 17534, 17535, 17536, 17537, 17538, 17540, 17543, 17545, 17547, 17549, 17550, 17551, 17552, 17554, 17555, 17557, 17560, 17562, 17563, 17564, 17565, 17566, 17567, 17568, 17569, 17570, 17572, 17573, 17575, 17576, 17578, 17579, 17580, 17581, 17582, 17583, 17584, 17585, 17601, 17602, 17603, 17604, 17605, 17606, 17607, 17608, 17611, 17622, 17699, 17701, 17702, 17703, 17705, 17720, 17721, 17723, 17726, 17727, 17728, 17729, 17730, 17737, 17739, 17740, 17742, 17744, 17745, 17747, 17748, 17749, 17750, 17751, 17752, 17754, 17756, 17760, 17762, 17764, 17769, 17771, 17772, 17774, 17776, 17777, 17778, 17779, 17801, 17810, 17812, 17813, 17815, 17820, 17821, 17822, 17823, 17824, 17827, 17829, 17830, 17831, 17832, 17833, 17834, 17835, 17836, 17837, 17840, 17841, 17842, 17843, 17844, 17845, 17846, 17847, 17850, 17851, 17853, 17855, 17856, 17857, 17858, 17859, 17860, 17861, 17862, 17864, 17865, 17866, 17867, 17868, 17870, 17872, 17876, 17877, 17878, 17880, 17881, 17882, 17883, 17884, 17885, 17886, 17887, 17888, 17889, 17901, 17920, 17921, 17922, 17923, 17925, 17929, 17930, 17931, 17932, 17933, 17934, 17935, 17936, 17938, 17941, 17943, 17944, 17945, 17946, 17948, 17949, 17951, 17952, 17953, 17954, 17957, 17959, 17960, 17961, 17963, 17964, 17965, 17966, 17967, 17968, 17970, 17972, 17974, 17976, 17978, 17979, 17980, 17981, 17982, 17983, 17985, 18202, 18214, 18218, 18219, 18220, 18231, 18237, 18241, 18242, 18245, 18246, 18248, 18249, 18251, 18252, 18256, 18601, 18603, 18631, 18635, 19310, 19311, 19316, 19318, 19320, 19330, 19335, 19341, 19343, 19344, 19346, 19347, 19348, 19350, 19351, 19352, 19353, 19354, 19357, 19358, 19360, 19362, 19363, 19365, 19366, 19367, 19369, 19371, 19372, 19374, 19375, 19376, 19380, 19382, 19390, 19421, 19425, 19465, 19470, 19480, 19501, 19506, 19507, 19508, 19510, 19511, 19512, 19516, 19518, 19519, 19520, 19522, 19523, 19526, 19529, 19530, 19533, 19534, 19535, 19536, 19539, 19540, 19541, 19543, 19544, 19547, 19548, 19549, 19550, 19551, 19554, 19555, 19559, 19560, 19562, 19564, 19565, 19567, 19601, 19602, 19603, 19604, 19605, 19606, 19607, 19608, 19609, 19610, 19611, 19612, 19701, 19702, 19707, 19711, 19712, 19713, 19714, 19715, 19716, 19717, 19718, 19725, 19726, 19736, 19808, 20001, 20002, 20003, 20004, 20005, 20006, 20007, 20008, 20009, 20010, 20011, 20012, 20013, 20015, 20016, 20017, 20018, 20019, 20020, 20022, 20024, 20026, 20027, 20029, 20030, 20032, 20033, 20035, 20036, 20037, 20038, 20039, 20040, 20041, 20042, 20043, 20044, 20045, 20047, 20049, 20050, 20052, 20053, 20055, 20056, 20057, 20058, 20059, 20060, 20061, 20062, 20063, 20064, 20065, 20066, 20067, 20068, 20069, 20070, 20071, 20073, 20074, 20075, 20076, 20077, 20078, 20080, 20081, 20082, 20090, 20091, 20101, 20102, 20103, 20104, 20105, 20106, 20108, 20109, 20110, 20111, 20112, 20113, 20115, 20116, 20117, 20118, 20119, 20120, 20121, 20122, 20124, 20128, 20129, 20130, 20131, 20132, 20134, 20135, 20136, 20137, 20138, 20139, 20140, 20141, 20142, 20143, 20144, 20146, 20147, 20148, 20149, 20151, 20152, 20153, 20155, 20156, 20158, 20159, 20160, 20163, 20164, 20165, 20166, 20167, 20168, 20169, 20170, 20171, 20172, 20175, 20176, 20177, 20178, 20180, 20181, 20182, 20184, 20185, 20186, 20187, 20188, 20189, 20190, 20191, 20192, 20194, 20195, 20196, 20197, 20198, 20201, 20202, 20203, 20204, 20206, 20207, 20208, 20210, 20211, 20212, 20213, 20214, 20215, 20216, 20217, 20218, 20219, 20220, 20221, 20222, 20223, 20224, 20226, 20227, 20228, 20229, 20230, 20232, 20233, 20235, 20237, 20238, 20239, 20240, 20241, 20242, 20244, 20245, 20250, 20251, 20254, 20260, 20261, 20262, 20265, 20266, 20268, 20270, 20277, 20289, 20299, 20301, 20303, 20306, 20310, 20314, 20317, 20318, 20319, 20330, 20340, 20350, 20355, 20370, 20372, 20373, 20374, 20375, 20376, 20380, 20388, 20389, 20390, 20391, 20392, 20393, 20394, 20395, 20398, 20401, 20402, 20403, 20404, 20405, 20406, 20407, 20408, 20409, 20410, 20411, 20412, 20413, 20414, 20415, 20416, 20417, 20418, 20419, 20420, 20421, 20422, 20423, 20424, 20425, 20426, 20427, 20428, 20429, 20431, 20433, 20434, 20435, 20436, 20437, 20439, 20440, 20441, 20442, 20444, 20447, 20451, 20453, 20456, 20460, 20463, 20468, 20469, 20470, 20472, 20500, 20501, 20502, 20503, 20504, 20505, 20506, 20507, 20508, 20509, 20510, 20511, 20515, 20520, 20521, 20522, 20523, 20524, 20525, 20526, 20527, 20528, 20529, 20530, 20531, 20532, 20533, 20534, 20535, 20536, 20537, 20538, 20539, 20540, 20541, 20542, 20543, 20544, 20546, 20547, 20548, 20549, 20551, 20552, 20553, 20554, 20555, 20557, 20559, 20560, 20565, 20566, 20570, 20571, 20572, 20573, 20575, 20576, 20577, 20578, 20579, 20580, 20581, 20585, 20586, 20590, 20591, 20593, 20594, 20597, 20599, 20616, 20623, 20697, 20701, 20703, 20704, 20705, 20706, 20707, 20708, 20709, 20710, 20711, 20712, 20715, 20716, 20717, 20718, 20719, 20720, 20721, 20722, 20723, 20724, 20725, 20726, 20731, 20735, 20737, 20738, 20740, 20741, 20742, 20743, 20744, 20745, 20746, 20747, 20748, 20749, 20750, 20752, 20753, 20755, 20757, 20759, 20762, 20763, 20764, 20765, 20768, 20769, 20770, 20771, 20772, 20773, 20774, 20775, 20776, 20777, 20778, 20781, 20782, 20783, 20784, 20785, 20787, 20788, 20790, 20791, 20792, 20794, 20797, 20799, 20810, 20811, 20812, 20813, 20814, 20815, 20816, 20817, 20818, 20824, 20825, 20827, 20830, 20832, 20833, 20837, 20838, 20839, 20841, 20842, 20847, 20848, 20849, 20850, 20851, 20852, 20853, 20854, 20855, 20857, 20859, 20860, 20861, 20862, 20866, 20868, 20871, 20872, 20874, 20875, 20876, 20877, 20878, 20879, 20880, 20882, 20883, 20884, 20885, 20886, 20889, 20891, 20892, 20894, 20895, 20896, 20897, 20898, 20899, 20901, 20902, 20903, 20904, 20905, 20906, 20907, 20908, 20910, 20911, 20912, 20913, 20914, 20915, 20916, 20918, 20993, 20997, 21001, 21005, 21009, 21010, 21012, 21013, 21014, 21015, 21017, 21018, 21020, 21022, 21023, 21027, 21028, 21029, 21030, 21031, 21032, 21034, 21035, 21036, 21037, 21040, 21041, 21042, 21043, 21044, 21045, 21046, 21047, 21048, 21050, 21051, 21052, 21053, 21054, 21056, 21057, 21060, 21061, 21062, 21065, 21071, 21074, 21075, 21076, 21077, 21078, 21082, 21084, 21085, 21087, 21088, 21090, 21092, 21093, 21094, 21102, 21104, 21105, 21106, 21108, 21111, 21113, 21114, 21117, 21120, 21122, 21123, 21128, 21130, 21131, 21132, 21133, 21136, 21139, 21140, 21144, 21146, 21150, 21152, 21153, 21154, 21155, 21156, 21157, 21158, 21160, 21161, 21162, 21163, 21201, 21202, 21203, 21204, 21205, 21206, 21207, 21208, 21209, 21210, 21211, 21212, 21213, 21214, 21215, 21216, 21217, 21218, 21219, 21220, 21221, 21222, 21223, 21224, 21225, 21226, 21227, 21228, 21229, 21230, 21231, 21233, 21234, 21235, 21236, 21237, 21239, 21240, 21241, 21244, 21250, 21251, 21252, 21263, 21264, 21270, 21273, 21275, 21278, 21279, 21280, 21281, 21282, 21284, 21285, 21286, 21287, 21288, 21289, 21290, 21297, 21298, 21401, 21402, 21403, 21404, 21405, 21409, 21411, 21412, 21501, 21502, 21503, 21504, 21505, 21521, 21522, 21523, 21524, 21528, 21529, 21530, 21532, 21536, 21539, 21540, 21542, 21543, 21545, 21555, 21556, 21557, 21560, 21561, 21562, 21610, 21620, 21645, 21661, 21666, 21667, 21678, 21690, 21701, 21702, 21703, 21704, 21705, 21709, 21710, 21711, 21713, 21714, 21715, 21716, 21717, 21718, 21719, 21720, 21721, 21722, 21723, 21727, 21733, 21734, 21737, 21738, 21740, 21741, 21742, 21746, 21747, 21749, 21750, 21754, 21755, 21756, 21757, 21758, 21759, 21762, 21765, 21766, 21767, 21769, 21770, 21771, 21773, 21774, 21775, 21776, 21777, 21778, 21779, 21780, 21781, 21782, 21783, 21784, 21787, 21788, 21790, 21791, 21792, 21793, 21794, 21795, 21797, 21798, 21901, 21902, 21903, 21904, 21911, 21912, 21913, 21914, 21915, 21916, 21917, 21918, 21919, 21920, 21921, 21922, 21930, 22003, 22009, 22015, 22027, 22030, 22031, 22032, 22033, 22035, 22036, 22037, 22038, 22039, 22040, 22041, 22042, 22043, 22044, 22046, 22060, 22066, 22067, 22079, 22081, 22082, 22095, 22096, 22101, 22102, 22103, 22106, 22107, 22108, 22109, 22116, 22118, 22119, 22121, 22122, 22124, 22125, 22150, 22151, 22152, 22153, 22156, 22158, 22159, 22160, 22161, 22180, 22181, 22182, 22183, 22185, 22191, 22192, 22193, 22194, 22195, 22199, 22201, 22202, 22203, 22204, 22205, 22206, 22207, 22209, 22210, 22211, 22212, 22213, 22214, 22215, 22216, 22217, 22219, 22225, 22226, 22227, 22230, 22240, 22241, 22242, 22243, 22244, 22245, 22246, 22301, 22302, 22303, 22304, 22305, 22306, 22307, 22308, 22309, 22310, 22311, 22312, 22313, 22314, 22315, 22320, 22331, 22332, 22333, 22334, 22350, 22601, 22602, 22603, 22604, 22610, 22611, 22620, 22622, 22623, 22624, 22625, 22626, 22627, 22630, 22637, 22639, 22640, 22641, 22642, 22643, 22644, 22645, 22646, 22649, 22652, 22654, 22655, 22656, 22657, 22660, 22663, 22664, 22747, 25401, 25402, 25403, 25404, 25405, 25410, 25411, 25413, 25414, 25419, 25420, 25421, 25422, 25423, 25425, 25427, 25428, 25430, 25431, 25432, 25434, 25437, 25438, 25440, 25441, 25442, 25443, 25444, 25446, 26704, 26710, 26711, 26714, 26719, 26722, 26726, 26743, 26750, 26753, 26755, 26757, 26761, 26763, 26767, 26801, 26808, 26817, 26823, 26845, 26851, 26852, 26865, 56901, 56902, 56904, 56915, 56920, 56933, 56944, 56945, 56972