Looking for help with mechanical work? Chamberlin & Wingert has got you covered.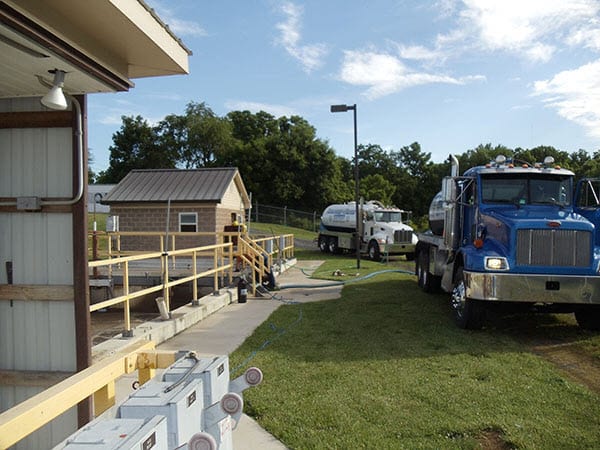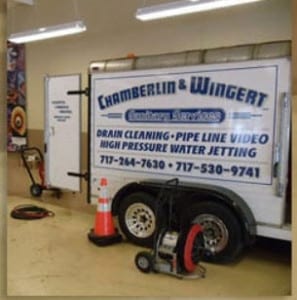 Whether you need assistance with commercial plumbing or wet well cleaning, our experienced technicians have what it takes to help! Contact us if you need assistance with:
Digester tank cleaning and restoration
Wet well cleaning and restoration 
Grinder pump work
Lift station repairs
Commerical plumbing
Sewer lateral repairs
Interested in Learning More About Our Mechanical Services?
Areas served by city:
BLAIN,PA; BOILING SPRINGS,PA; CARLISLE,PA; DILLSBURG,PA; EAST WATERFORD,PA; ELLIOTTSBURG,PA; GRANTHAM,PA; HONEY GROVE,PA; ICKESBURG,PA; LANDISBURG,PA; LOYSVILLE,PA; MECHANICSBURG,PA; MOUNT HOLLY SPRINGS,PA; MOUNT UNION,PA; NEW BLOOMFIELD,PA; NEW GERMANTOWN,PA; NEW KINGSTOWN,PA; NEWTON HAMILTON,PA; PLAINFIELD,PA; PORT ROYAL,PA; SHERMANS DALE,PA; CHAMBERSBURG,PA; AMBERSON,PA; BLAIRS MILLS,PA; BLUE RIDGE SUMMIT,PA; BURNT CABINS,PA; CONCORD,PA; DOYLESBURG,PA; DRY RUN,PA; FANNETTSBURG,PA; FAYETTEVILLE,PA; FORT LITTLETON,PA; FORT LOUDON,PA; GREENCASTLE,PA; HUSTONTOWN,PA; LEMASTERS,PA; LURGAN,PA; MC CONNELLSBURG,PA; MARION,PA; MERCERSBURG,PA; MONT ALTO,PA; NEELYTON,PA; NEWBURG,PA; NEWVILLE,PA; ORBISONIA,PA; ORRSTOWN,PA; PLEASANT HALL,PA; QUINCY,PA; ROCKHILL FURNACE,PA; ROUZERVILLE,PA; ROXBURY,PA; SAINT THOMAS,PA; SALTILLO,PA; SCOTLAND,PA; SHADE GAP,PA; SHADY GROVE,PA; SHIPPENSBURG,PA; SHIRLEYSBURG,PA; SOUTH MOUNTAIN,PA; SPRING RUN,PA; STATE LINE,PA; THREE SPRINGS,PA; UPPERSTRASBURG,PA; WALNUT BOTTOM,PA; WAYNESBORO,PA; WILLOW HILL,PA; ZULLINGER,PA; ABBOTTSTOWN,PA; ARENDTSVILLE,PA; ASPERS,PA; BENDERSVILLE,PA; BIGLERVILLE,PA; CASHTOWN,PA; EAST BERLIN,PA; FAIRFIELD,PA; FRANKLINTOWN,PA; GARDNERS,PA; GETTYSBURG,PA; IDAVILLE,PA; LITTLESTOWN,PA; MC KNIGHTSTOWN,PA; NEW OXFORD,PA; ORRTANNA,PA; WELLSVILLE,PA; YORK SPRINGS,PA; PEACH GLEN,PA; CASCADE,PA; CAVETOWN,MD; CHEWSVILLE,MD; EMMITSBURG,MD; HAGERSTOWN,MD; MAUGANSVILLE,MD; SABILLASVILLE,MD; SMITHSBURG,MD
Areas served by zip code:
17006, 17007, 17013, 17015, 17019, 17021, 17024, 17027, 17035, 17037, 17040, 17047, 17050, 17055, 17065, 17066, 17068, 17071, 17072, 17075, 17081, 17082, 17090, 17201, 17202, 17210, 17213, 17214, 17215, 17217, 17219, 17220, 17221, 17222, 17223, 17224, 17225, 17229, 17231, 17232, 17233, 17235, 17236, 17237, 17239, 17240, 17241, 17243, 17244, 17246, 17247, 17249, 17250, 17251, 17252, 17253, 17254, 17255, 17256, 17257, 17260, 17261, 17262, 17263, 17264, 17265, 17266, 17268, 17271, 17272, 17301, 17303, 17304, 17306, 17307, 17310, 17316, 17320, 17323, 17324, 17325, 17337, 17340, 17343, 17350, 17353, 17365, 17372, 17375, 21719, 21720, 21721, 21727, 21742, 21767, 21780, 21783